Tereck Mining Technology Co.Limited
HOME

|

Steel Structure:
Steel Structure is the main business of TERECK, company has 66000 m2 manufacturing facility locate in Xuzhou city, 150 workers and 30 engineers work in this facility for steel structure fabrication. The annual steel structure capacity is 12,000 ton. TERECK provides full range of steel structures to the client specifications for material handing, mining, chemical and industrial building construction industry.
Fabrication Flow Chart: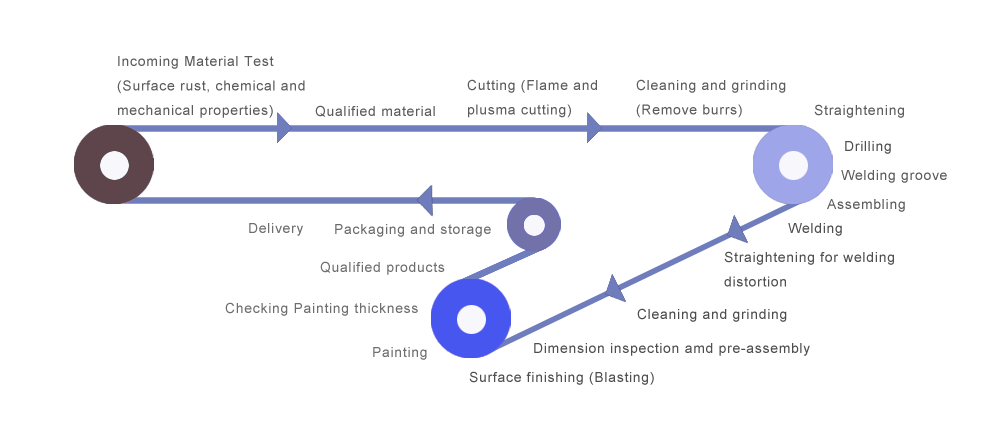 Welding Standard and Welder Qualification:
TERECK has 12 international welders qualified by Lloyd's comply with AWS 1.1 and EN 1090 standard, 20 welders qualified with Chinese GB standard.

Fabrication Equipment:
TERECK has complete professional and advanced steel structure fabrication equipments from material cutting, welding, until painting process.